This Saturday we'll be celebrating our annual Go Skateboarding Day event at Melbournes Riverslide Skatepark. With cash and prizes to be won, custom obstacles to be skated, alongside all the skating you'll be able to bring out your artistic side with Vans Custom Culture, a chance to bring your very own shoe creation to life and a trip to House of Vans China, plus it wouldn't be a Go Skate Day without our signature waffles on the menu too!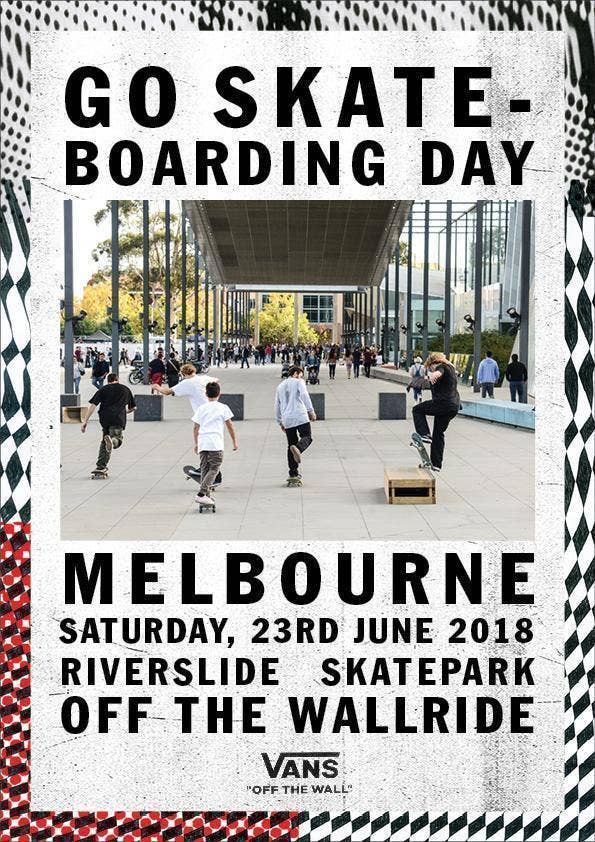 Here's what's on for the day:
10am - Volcom X RockNSLide Skate Skool with Jesse Noonan
12pm – Competition Registration Opens
1pm – Unsponsored (Product Prizes)
2pm – Sponsored (Cash Prizes "Off The Wallride" Feature Obstacle)
3pm – Group Shot and Giveaways
3:30 - Free Skate.
New features will be installed at the park for all to enjoy.